We have worked with the following
INDUSTRIES
Our expertise and enterprise technology solutions help industry verticals
to improve return on investment and become more efficient.
Why Prefer Using Blockchain for Healthcare Solution?
Blockchain Technology helps to encrypt patient health information (PHI) by providing a unique decryption key to patients without which physicians or anyone cannot get access to patient's data. Thus, the technology helps in eliminating digital identity fraud and helps patients and customers to authenticate physicians and maintain a secured electronic health record. It also helps customers and patients to claim medical insurances hassle-free.
1. HEALTH CARE
Blockchain for pharmacies
Make and receive orders for re-stocking quickly by finding suppliers beyond borders.
Blockchain for hospitals
Eliminate multiple middlemen intervention and provide accurate treatments
Blockchain for healthcare centers
Validate and verify credentials of doctors and hospitals to gain trust and confidence
Blockchain for distributors of pharmacies
Supply Chain traceability for pharmaceuticals and authenticity of their origin. Manufacturers can quickly contact retailers to lessen the impact of unsafe drugs on patients
Blockchain for pharma and labs
A more efficient system, which allows research to be published earlier, without scientists worrying about their intellectual property.
2. AGRICULTURE
Blockchain for Crop and Food Production
Catering the needs of the increasing population by growing more food with minimal resources while reducing environmental footprint.
Blockchain for Food Supply Chain
Food Supply Chain tracking is critical to exploring the source from where the food has originated or grown.
Blockchain for Controlling Weather Crisis
Predicting and monitoring weather conditions are essential to the crop survival.
What are the benefits of implementing the Blockchain in Agriculture?
Blockchain has the potential to revolutionize completely the agriculture industry, despite that it has a vast range of applications beyond cryptocurrencies. From farmer to manufacturer and grocer, blockchain coupled with IoT is remodeling the food production industry. The blockchain is all set to make farming a sustainable practice by optimizing farming resources including water, labor, and fertilizer using a simplified approach.
How Blockchain is reinventing the manufacturing supply chain?
A blockchain-enabled system can enhance traceability and transparency within the manufacturing supply chain by managing a permanent record of information in a decentralized way and controlled user access. Manufacturing companies can join the network of smart manufacturing supply chain and save money and time while improving the efficiency of the business process and operations.
3. MANUFACTURING
Blockchain for The middleman
The blockchain based solution can help the merchant to place orders directly with registered manufacturers to get the orders quickly without involving the middlemen.
Blockchain for Quality control
Blockchain based solution uses Smart Contracts that not only ensure the quality of the products but also stipulate capacity, terms, technical capabilities and execute payments automatically if conditions are met.
Blockchain for Traceability
Stored information on the blockchain is timestamped and cannot be altered by any third party that helps in bringing the traceability in the supply chain.
Blockchain for Payment
Smart Contracts enable faster and automatic payments with better cash flow to manufacturers and suppliers.
Blockchain for Marketing and sales cost
The buyers or merchant can directly connect with the small manufacturers who can offer quality products, good pricing quotes and on-time delivery.
4. LEGAL INDUSTRY
Smart Contracts in legal industry
Creating a contract which can automatically execute based on when specific requirements are met, the cost and friction of generating and securing legal agreements are reduced.
Blockchain for Intellectual Property
Blockchain can bring disruption to the handling of patents and trademarks by reducing approval wait times and required resources.
Blockchain for Chain of Custody
Blockchain comes into play to bring auditability and traceability to the system by enabling time-stamped cryptographic records.
Blockchain for Litigation and Settlements
Moving litigation to the blockchain can help reduce the time and bring more transparency to the system.
Is really Blockchain transforming the Legal Industry and its issues?
As blockchain technology is becoming more mature, we expect to experience its impact in the legal industry more often. Lawyers will emphasize more on drafting complex agreements as smart contracts triggers rules embedded in those agreements. Smart contracts will make enforcement of laws and compliance more efficient.
Security Token Offering for Real Estate Asset
An end-to-end asset-backed token for Real Estate Industry. Technology for legal and auditing process to raise capital via property-backed tokens. Tokens compliant with numerous jurisdictions with the regulations embedded in a smart contract. At Bitrezus, we provide blockchain solutions for Commercial, Residential and Single Home, Real Estate Tokenization.
5. Real Estate
Blockchain for Commercial Real Estate Tokenization
Ownership of property is tokenized with an audited fractionalization logic in compliance with regulations and standards.
Blockchain for Residential Real Estate Tokenization
Allow investors to own a piece of prime residential properties across the world, thereby, earning dividends and capital gains.
Blockchain for Single Real-Estate Tokenization
Tokenize your single real estate and reduce your liquidity premiums by 20-25% and raise funds for other projects.
6. MEDIA & ENTERTAINMENT
Blockchain for Micropayments for Content
Blockchain's ability to keep a comprehensive record of its data could allow for more accurate tracking of when and how copyrighted content is consumed.
Blockchain for Elimination of Content Aggregation
The decentralized structure of blockchain could enable content creators—such as musicians or writers—to directly distribute their work to consumers, bypassing traditional distribution channels and leaving a larger share of revenue for content creators themselves.
Blockchain for Royalty Distribution
Smart contracts built on blockchain and attached to a given piece of music could add precision, speed and trust to the process by executing contract terms automatically among eligible parties.
Blockchain for Consumer-to-Consumer Sales
When consumers purchase or subscribe to blockchain-hosted content and then share it with a friend, content owners could track and charge a fee for that distribution.
How Blockchain transforms Media and Entertainment Industry?
Blockchain has the potential to transform several markets within media and entertainment, but particularly those where participants would benefit from the security and transparency that blockchain would offer, such as, distribution of payments, funding, monetization and contract enforcement.
Travel & Transportation Companies May Benefit from Blockchain?
Blockchain could revolutionize the entire travel industry, providing a simple way for transport companies to offer end-to-end travel worldwide to their clients. Travellers can book one ticket and fly, take cruise boat, ride a taxi or drive a car, all in the same ticket. No matter the destination, the traveller does not need to think about who's providing the transportation, how and when he needs to pay.
7. Travel & Transportation
Blockchain for Traveler's one digital profile
As a traveller, just imagine to have one digital profile that you can use, in order to book any trip, any kind of transportation, anywhere in the world.
Blockchain for for transparency and accountability
With our solution, participating mobility companies can publish their travel purchase records on the blockchain and helps them to ensure accurate payments.
Blockchain for loyalty rewarding systems
Travel & Transportation companies can create their own loyalty tokens so their customers can not only redeem for brand-specific rewards, but also use them across a variety of services, or even in other industries.
8. RETAIL
Blockchain for Tracking inventory
Blockchain help retailers to better track their shipments and proper stock-taking since all the inventory is visible at every point of the supply chain.
Blockchain for Ensuring Product Safety
Blockchain networks allow products to be traced from the source to the end point on the supply chain making it easy to track the safety of the product.
Blockchain for Tackling Counterfeits
Retailers and popular brands are often burdened with the problem of counterfeit products especially of clothing, cosmetics, and luxury products.
Blockchain for Enforcing Labor Rights
Blockchain is also helping ensure ethical practices along these supply chains, by giving an accurate and immutable record of where a product came from and where it passed through to get to the retailer and finally the end user.
Blockchain for Managing Customer Information
Blockchain allows retailers to tailor services and ads to its customers without having their data on a central server.
Blockchain for Managing Sales Coupons
Popular brands and retail outlets can use blockchain to improve its customer loyalty programs. This can be through the issuance of loyalty tokens on a blockchain network or leveraging blockchain for its digital sales coupons.
How Can Blockchain Technology Benefit the Retail Sector?
The key qualities of blockchain that makes it ideal for retail networks is its transparency and immutability which removes the need for one party to trust the other party, on the supply chain.
How Could Blockchain Disrupt Insurance?
Blockchain has the ability to be a transformative force for industries like insurance, which require the coordination and cooperation of many different intermediaries with different incentives.
9. Insurance
Blockchain for Fraud detection and risk prevention
On a distributed ledger, insurers could record permanent transactions, with granular access controls to protect data security. Storing claims information on a shared ledger would help insurers collaborate and identify suspicious behavior across the ecosystem.
Blockchain for Property and Casualty insurance
Smart contracts using blockchain technology can turn paper contracts into programmable code that helps automate claims processing and calculates liabilities in insurance for all players involved.
Blockchain for Health insurance
Blockchain technology can return control of medical data to patients, and let them share access to data on a case-by-case basis.
Blockchain for Reinsurance
Blockchain technology has the potential to enhance current reinsurance processes by streamlining the flow of information between insurers and re-insurers on a shared ledger.
10. GOVERNMENT
Blockchain for Voting by Preventing Fraud and Increasing Access
The blockchain is an ideal technology to put an end polarized debate over the prevalence of voter fraud.
Blockchain for Customs and Border Patrol
Blockchain technology will provide quicker, more reliable provenance about the origins and legitimacy of shipments, while providing real-time data of the customs agents that plan and operate more efficiently.
Blockchain for Transparent Budgeting
Blockchain can replace many of the middlemen who, combined, result in sky-high budgets and massive inefficiency.
Blockchain for Secure Data Entry
Blockchain technology can be employed to protect the most sensitive data that a government holds, increase faith in data entrants and government employees
Blockchain for Replacing Paper-Based Systems
The amount of paperwork associated with local and federal government processes is mind-boggling. Digitizing the vast majority of paperwork that a government is required to keep on hand but rarely uses, could be the perfect use-case.
Blockchain for Combating Corruption
Blockchain will allow citizens to oversee government spending records, file and view specific complaints of corruption that cannot be whitewashed, publicly register land and assets, and create a system of transparent government contractors.
Blockchain For Government and Public Services?
Abandoning outdated document storage practices, merging the fragmented branches of government, creating more security for our elections, and granting the public more insight into how budgets are formed and taxes are spent seems like a fair, reasonable starting point when assessing how the public sector can begin employing blockchain tech.
More industries to be added soon!

Return to this page to discover how BitRezus with its Blockchain solutions can disrupt your industry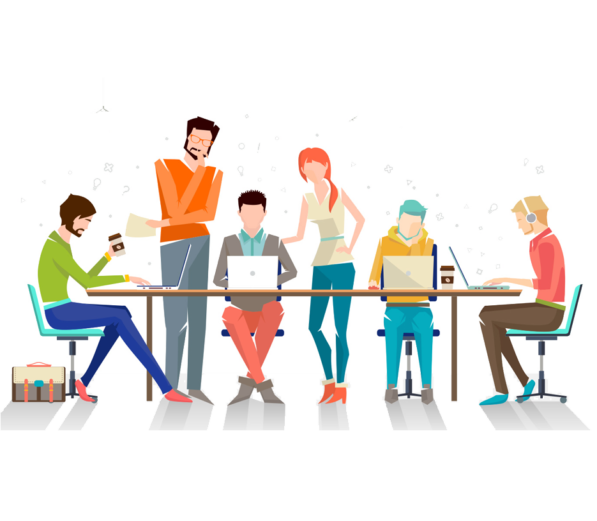 Contact us
Is your Industry not Listed?
We have covered cases and concepts from more than 50+ industries so far. Nevertheless Blockchain technology can disrupt any kind of industry. If some industry is not listed yet here in to our website it means that we haven't yet officially complete some proof of concept for this particular industry. Feel free to contact us and explain your industry, your idea or your case, and our experts will providing the best consultancy for you.